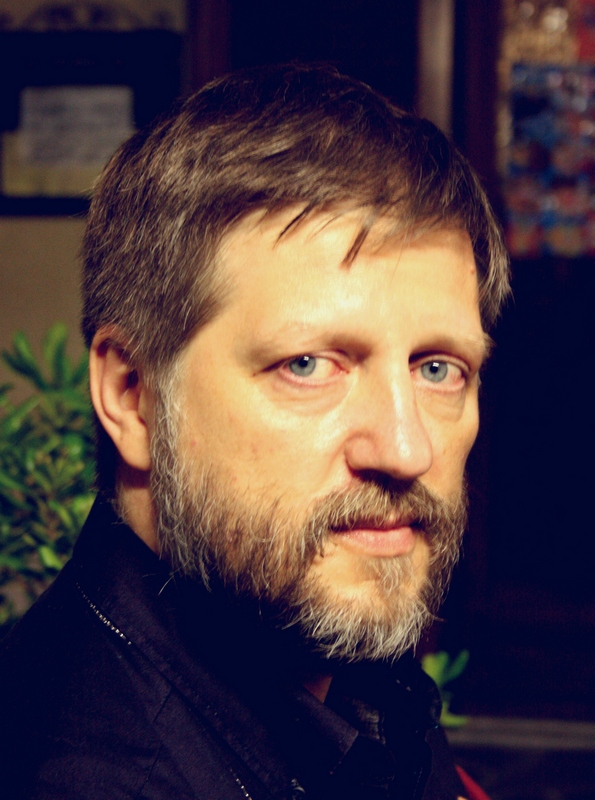 Toni Piccini was born in 1959 in Trieste ( Italy ) where he started writing music articles and ever since 1977 to the present also leads radio programs. He then started writing novels and poems, in both Italian language and Trieste local dialect till he learned about the haiku poetry.
In 2006 he participated with his Haiku to " The day against the intolerance and racism " which was aired live by " AMARC ", a network of more than 4,000 Community Radio Broadcasters.His texts have been published both in Italy and in Japan and a part of them has been combined with various artistic applications (sculpture and dance) in Milano in 2006. His own personal exhibition named "Costruir Levando" , the first Italian Haiga exposition, was featured as part of the 13th International Poetry Festival held in Genoa, 2007.
His works can be viewed on both Italian and Japanese web sites (personal galleries and single Haiga compositions), and the Haiku are present in web sites of these and other countries. His most notable published work is : Haiku Apocrifi / Apocryphal Haiku (in Italian with parallel English text on front) published by Ed.Albalibri (Milano).
Last participation: " Tokyo Poetry Festival 2008 "